Hello, And Welcome To Shine Bright
Whether you just got fired from your dream job, or whether you burnt the Thanksgiving turkey, we're here to help. Our free website features things from calming music, inspirational quotes, soothing short stories, and personalized pep-talks, to funny pictures and memes that just might brighten up your day.

So smile, because Shine Bright has your back!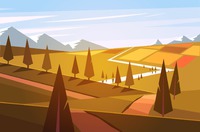 So, you're struggling with something. Now, you're probably thinking: What does a website know? It's just some random thing like Wikipedia. Well, sorry you feel that way honey. I know it hurts, to struggle with something. Maybe it's big, maybe it's small. Maybe you're the next Wallis Simpson! But whatever it is, I hope that this website will help you, or at least brighten your day in some small way.
Good luck!
-Mag
Audios
Here at Shine Bright, we offer uplifting audios that will help your mood, from yoga, to plain talking.
Quotes
Have you ever felt like you needed the wisdom of you elders? Well, here you go!
Gifs/Memes
These are here if you just need a laugh.